Services: YOUR PET'S HEALTH IS OUR PRIORITY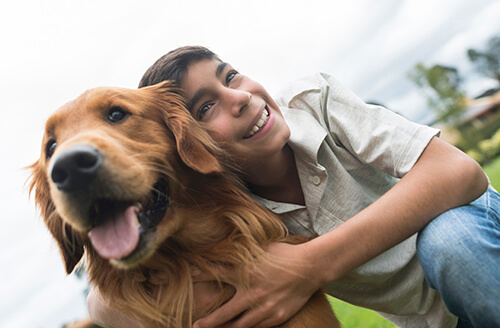 Family Pet Veterinary Practice offers a comprehensive range of preventative care services to meet your pet's medical needs. During our comprehensive veterinary wellness examination, our veterinarian will help you gain a better understanding of your pet's health.
If anything seems peculiar, we have many diagnostic tools at our disposal to help us determine the cause. If your pet does require surgical care, you can rest assured that he or she is in good hands with our experienced team of veterinary professionals.
At Family Pet Veterinary Practice, you can rely on us to provide quality care to all patients regardless of age, shape, or size. Remember, all our animal and human clients are treated like family because you and your pet are important to us!
Wellness: Keep Up With Your Pet's Health
When it comes to your pet's health, our goal is to keep him or her from getting sick in the first place. Preventive strategies and regular examinations help maintain your pet's health by providing us the opportunity to detect problems at an early stage. Getting your pet vaccinated can also prevent many contagious diseases.
Your animal spends more time with you than with us, and we recognize pet owners are a crucial part of the "care team." Because of this, our staff takes the time to make sure you understand your pet's health and that you leave our office with more knowledge than when you came. Don't hesitate to set up an appointment today!
Examinations: Getting To Know Your Pet
Any procedure or course of treatment begins with a thorough examination. At Family Pet Veterinary Practice, we will check your pet closely and provide services such as nail trims, ear cleanings, chronic disease management, and consultations on a variety of issues.
You can trust our team to examine your pet from nose to tail, asking about his or her habits at home and looking for any signs of physical problems. If anything seems odd or unusual, we will offer to conduct appropriate diagnostic testing to get to the root of the issue and discuss treatment options as necessary.
Vaccinations: Prevention Is The Best Medicine
Vaccinations protect your pet against common diseases, some of which can be life threatening. During a wellness exam, we will determine your pet's unique needs and recommend an appropriate vaccination protocol. We vaccinate cats, dogs, and ferrets. Depending on the type of animal, we may vaccinate for:
Bordetella
Distemper
Feline leukemia
Influenza
Leptospirosis
Lyme disease
Rabies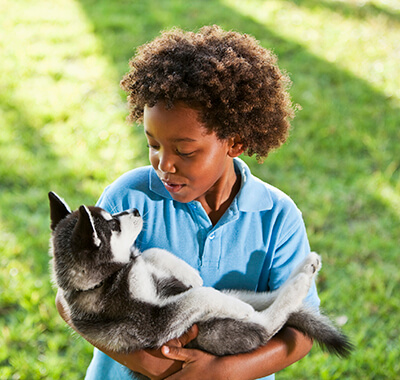 Vaccines are the first line of defense against many illnesses. Schedule an exam, and get your pet the protection he or she deserves.
Oral Care: Clean Mouths, Happy Lives
Your pet's dental health is one of the most important aspects of his or her overall wellness, and oral health issues can be just as serious as any other physical issue. Something as minor as a small gum infection can lead to problems as dangerous as heart disease or kidney and liver failure.
Fortunately, our veterinarian checks your pet's teeth during every exam. We have the resources and knowledge to diagnose and treat a wide variety of oral health problems. Family Pet Veterinary Practice provides the following services to address your pet's dental needs:
Annual oral health exams
Dental cleanings
Dental surgery
Specialized dental procedures on small mammals (including rabbits and rodents)
We also carry a variety of tartar preventives and dental care products for many different types of animals. Bring your pet in for an examination today.
Parasite Control: Keeping out Unwelcome Guests
A parasite is a harmful organism that lives on or in your pet for survival. This includes creatures that are visible and common such as fleas or ticks. However, parasites that are harder to detect (like heartworms) are also quite common and require immediate intervention. Additionally, some of these organisms are transferable to humans. By protecting your pet, you are also protecting yourself.
At Family Pet Veterinary Practice, we routinely test for many kinds of parasites and offer an array of treatment options for your pet. Our services include:
Deworming
Flea, tick, and lice removal
Fungal infection treatment
Heartworm checks
Nutrition: We'll Help To Get Your Pet In Shape
Similar to humans, overweight pets are far more likely to develop issues such as joint pain, diabetes, skin conditions, and diseases of the heart and lungs. In addition, your pet's dietary needs will change as he or she ages. Consequently, a good diet is one that is tailored to meet the different nutritional needs of your pet at every stage of life. Exercise is also a crucial factor in achieving proper weight and good health for your pet.
At Family Pet Veterinary Practice, we can help you determine the optimal diet and activity plan for your pet's health. During our comprehensive wellness exams, we provide consultation and offer treatment for all nutritional issues including weight control, weight loss plans, diagnosing food allergies, and other dietary restrictions.
To properly meet the nutritional and exercise needs of your pet, it's best to consult your veterinarian. Please schedule an exam with us today.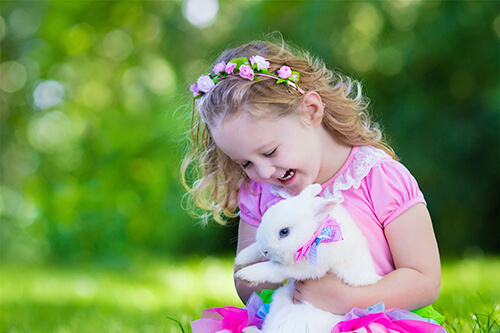 EXOTIC PETS: EVERY PET IS PART OF THE FAMILY
The phrase "exotic pets" refers to a wide variety of animals that aren't cats or dogs. From rabbits to ferrets to reptiles, each member of the animal kingdom requires its own unique method of care. At Family Pet Veterinary Practice, our knowledgeable staff will treat your exotic pet with the same quality of care as any cat or dog. We offer many of the same services including spaying and neutering and nutritional consultations. We also provide pet owner education so you can continue giving your pet the care he or she deserves at home. Bring your exotic pet in for an exam today.