Veterinarians
Dr. Nathan Wehrli, DVM

Practice Owner, Veterinarian
Dr. Wehrli, or "Dr. Nate", has worked as a private practice veterinarian since 2001. He grew up in New England, and obtained his veterinary degree from Tufts University. He moved to Silver Spring, Maryland in 2005, and is blessed with his wife, 2 young children, and a small rabble of pets.

Dr. Wehrli enjoys working with the variety of people and animals he sees every day. Before becoming a father and practice owner, he had time for hobbies which included hiking, kayaking, reading, cooking, brewing, gardening, and home improvement projects.
Dr. Emily Kimberly, VMD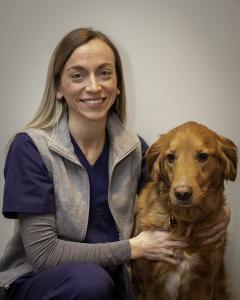 Dr. Kimberly graduated from the University of North Carolina - Chapel Hill in 2003 and the University of Pennsylvania School of Veterinary Medicine in 2008. She spent one year doing emergency work in Arizona, then returned to the East Coast and has been in private practice since. She enjoys preventative care and internal medicine cases, and the variety of different things you see and do in general practice. When she is not at work, she likes to explore DC with her husband and 3 boys, and go to yoga classes. She has a golden retriever mix and a cat at home.
Dr. Kimberly is currently taking a leave of absence to help her children with their virtual learning.
Veterinary Technicians
Karla Palma-Vides
Born in Guatemala City, Karla moved to the United States in 2005. She started working as a veterinary assistant in 2007, and soon realized she wanted to make a career of working with animals. She has learned to be a skilled veterinary technician, and is taking courses towards her goal of becoming accredited by the NAVTA.

Karla has a tremendous love and compassion for animals, and brings this attitude to work every day! She is also the proud wife of an army husband, and the mother of a beautiful 10 year old girl.
Carlos Penado
Carlos is originally from El Salvador, where he earned his Doctor of Veterinary Medicine degree and worked as a veterinarian for 10 years before moving to Silver Spring. He has been able to continue working in the veterinary field in the U.S. while growing his family (newest member is a son, Enzo, now 4). He is always happy to see and meet new neighbors, human and furry alike, and to support animal health through compassionate care and communication. In his free time, he likes to play soccer with his 10 year old daughter, Zaira, and ride his Kawasaki 650EZR motorcycle.
Sade Davis
Sade was born and raised in Silver Spring, Maryland. She started working with animals when she was 16, volunteering at shelters. From those experiences, she knew she wanted to work with animals, long term. She later worked doing doggy daycare, then became a veterinary technician. She has two dogs named Asap and Zoey and they're her world.
Clarence Smith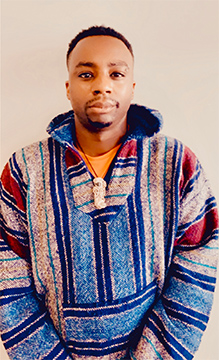 Clarence was born in Washington, DC, and raised in Silver Spring, Maryland. He has been working with animals for over ten years, always eager to learn more in his passion and craft. His pride and joys are his 4 year old chihuahua mix, Clarice, and his 7 year old three-legged Cornish rex, Lieutenant Dana. He is a huge music and sports enthusiast that enjoys a hammock and a sunny day.
Owen Dannelly
Owen is a new Covid addition to the staff. She was born and raised in Columbia, Maryland, and currently lives near Annapolis. She started working with animals at an animal shelter where her passion for the field grew. She is eager to learn and grow her skills in the veterinary field as much as possible.
In her free time Owen loves reading, hiking, wakeboarding, and kayaking with her dog Luna.
Jordan West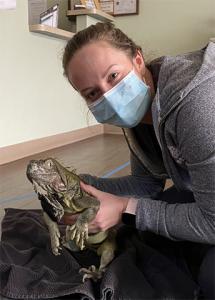 Jordan is the newest Covid addition to the staff at Family Pet. She has been in the customer service industry for 10 years and has combined this experience with her lifetime love of animals to provide care for pets and knowledge to owners for a lifetime of health. She is the proud mom of her two cats, Rosco and Molly, her two pitties, Prince and Nani, and her ball python, Snakey.
Cameron
Adopted by Dr. Nate in 1996, Cameron has lived at the practice since it opened in 2015. Green iguanas are plant eating lizards from warmer climates in North and South America. Although Cameron was very active in her youth (free range of home and larger enclosures, outside time, climbing, swimming, etc.), she is now elderly and content with overseeing our reception area. For anyone thinking of adopting an iguana or similar exotic pet, please research their needs, as Cameron's enclosure would be inadequate for a younger iguana.